1 hour ride with instructor
Vhodné jako první návštěv Pitlandu.
Vybavení není součástí ceny, na místě je však možné si jej zapůjčit dle ceníku ZDE
Při zapůjčení kombinézy vyžadujeme ze zdravotních důvodů oblečení do funkčního prádla s dlouhým rukávem a nohavicemi ke kotníkům. Pokud jej nevlastníte, je možné ho na místě zakoupit. 
Do you want to try riding a motorcycle? Prepare safely for riding in traffic without stress, and in a fun way? Or are you just looking for unusual fun with friends or your children?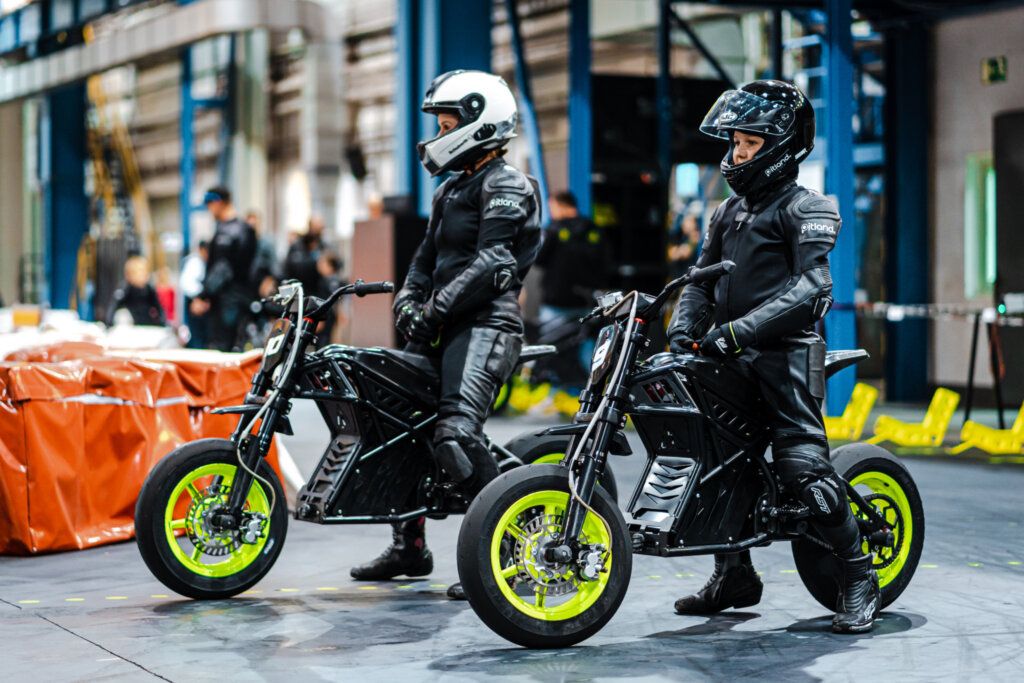 1 HOUR RIDE
Price per 1 person:
1.950,- CZK 
The price includes rental of all the equipment you need to ride with us.
SPECIAL SUMMER OFFER
1 HOUR RIDE FOR 3
FOR THE PRICE OF 2!
Children under 150 cm cannot take part in the course without prior notice and our confirmation via info@pitland.cz.
You'll find the reservation change conditions HERE.
We recommend a 1 hour ride with our SAM to everyone who is visiting us for the first time, or who doesn't ride a motorcycle regularly. If they're not yet sure whether a ride in Pitland is for them, if they can handle it, or if they can physically last the whole 2 hours.
During this ride you'll get a feel for the ePit, test your capabilities on the training circuits and the track, and enjoy a huge portion of fun!
We pride ourselves on an individual approach, which is why you get feedback into your helmet via an intercom during the ride from our experienced SAM, and we also ride in small groups of no more than three, so you get the best care possible.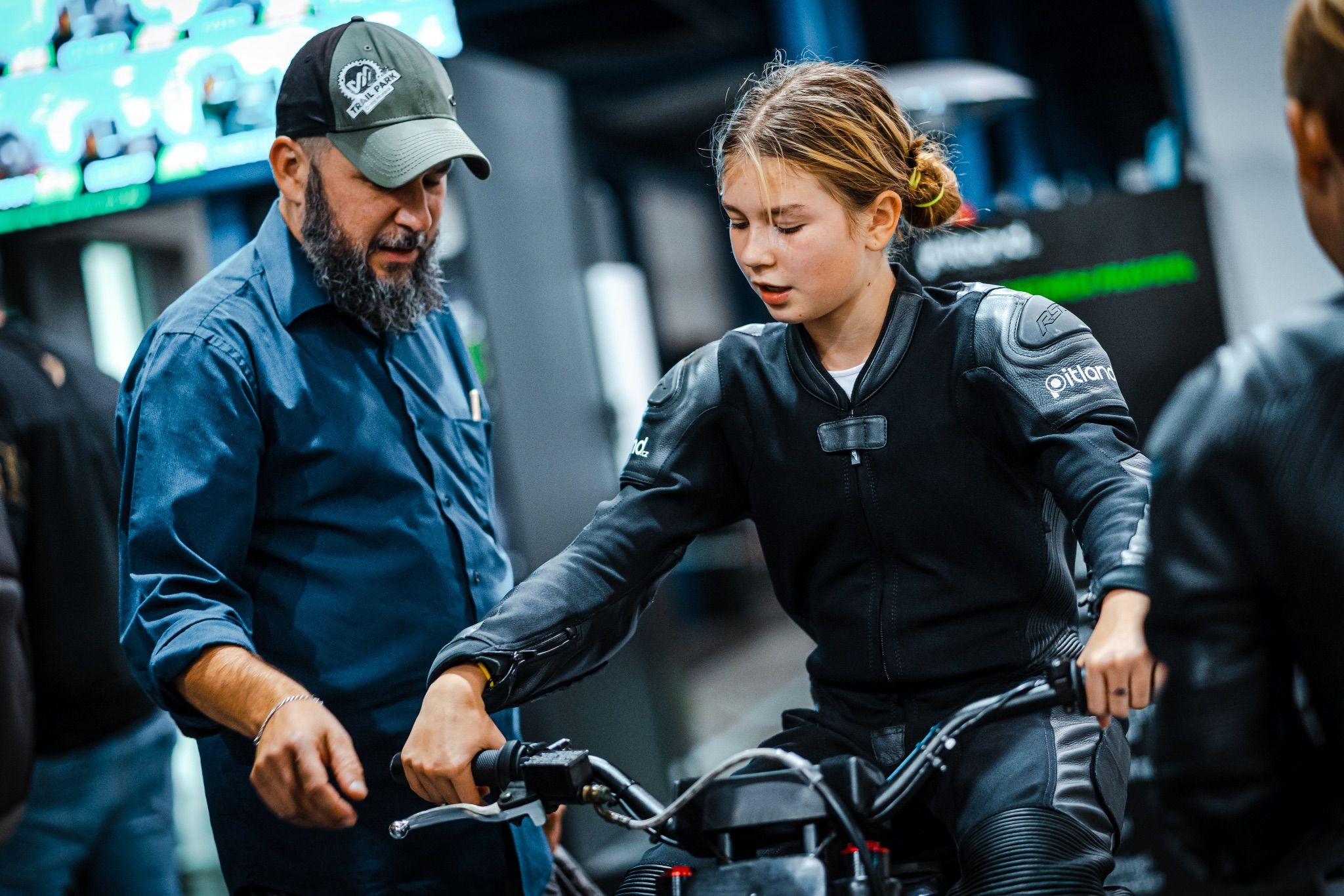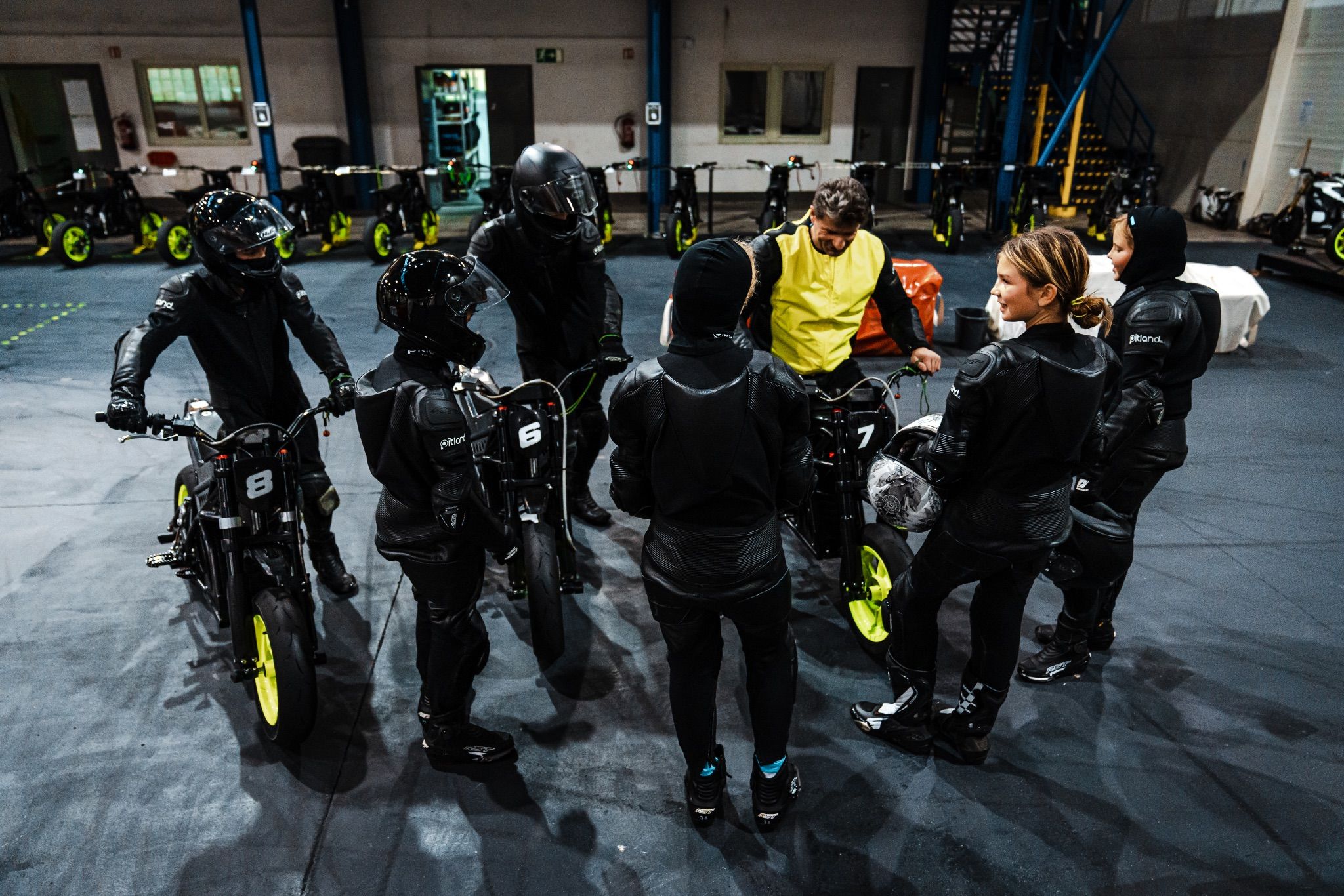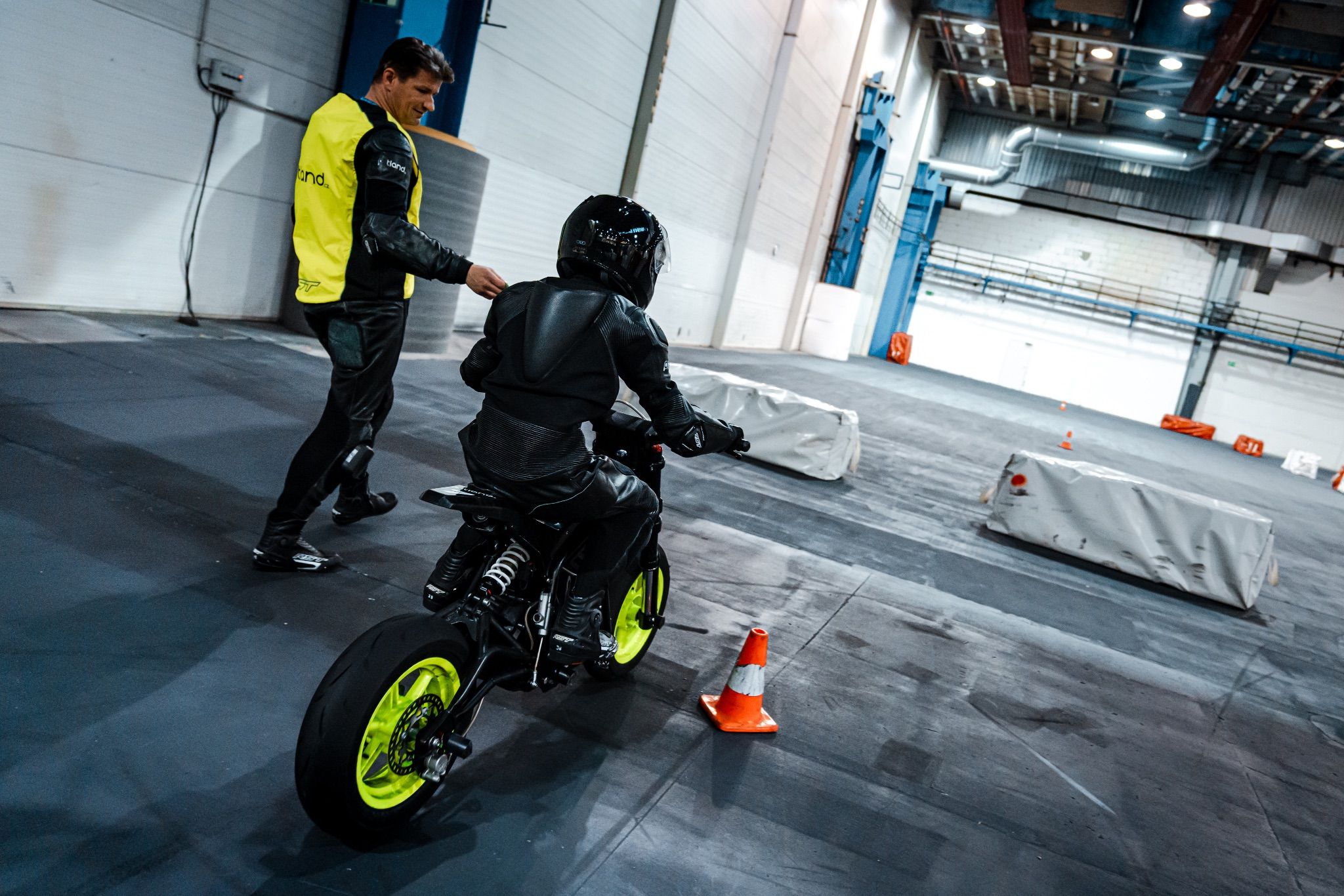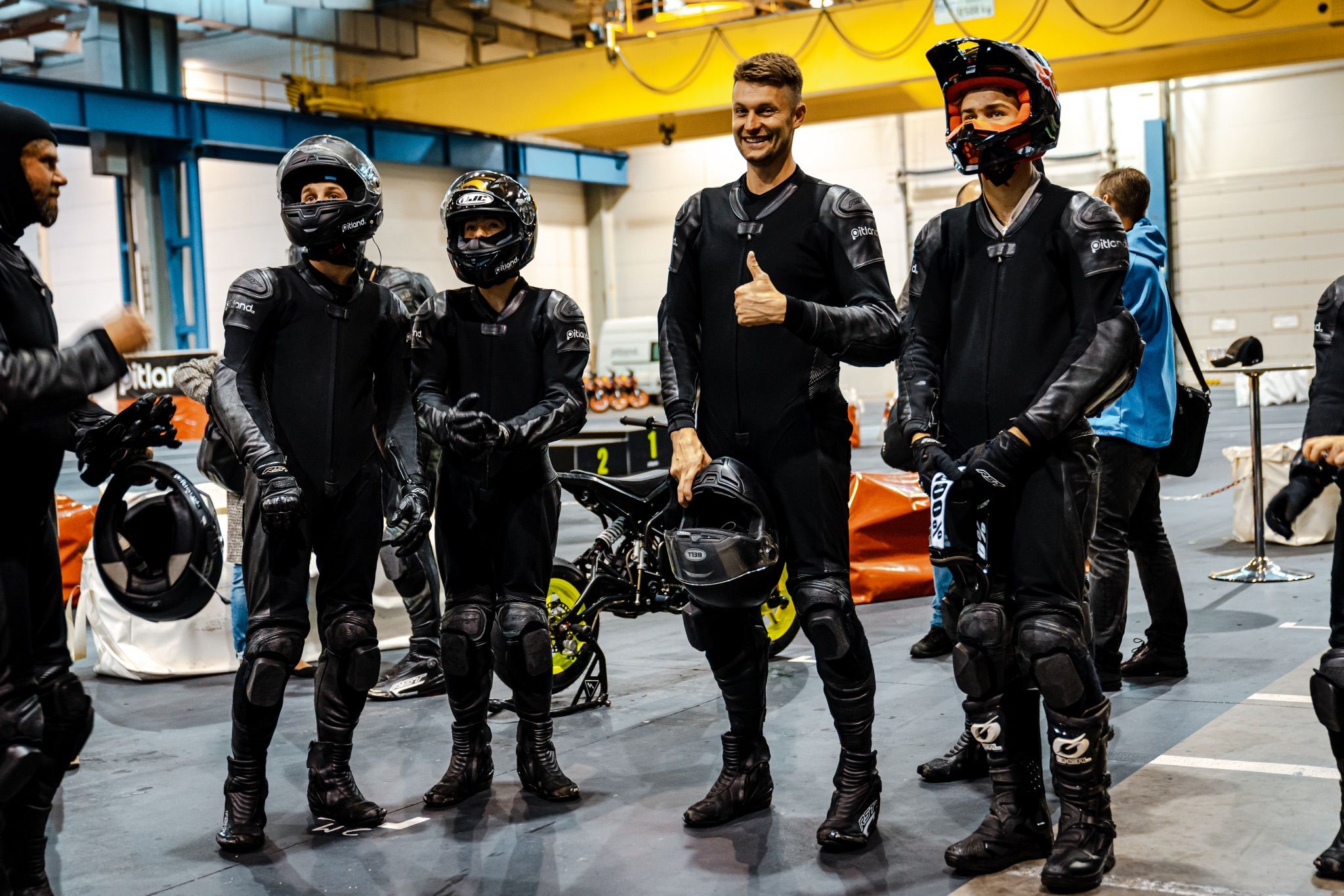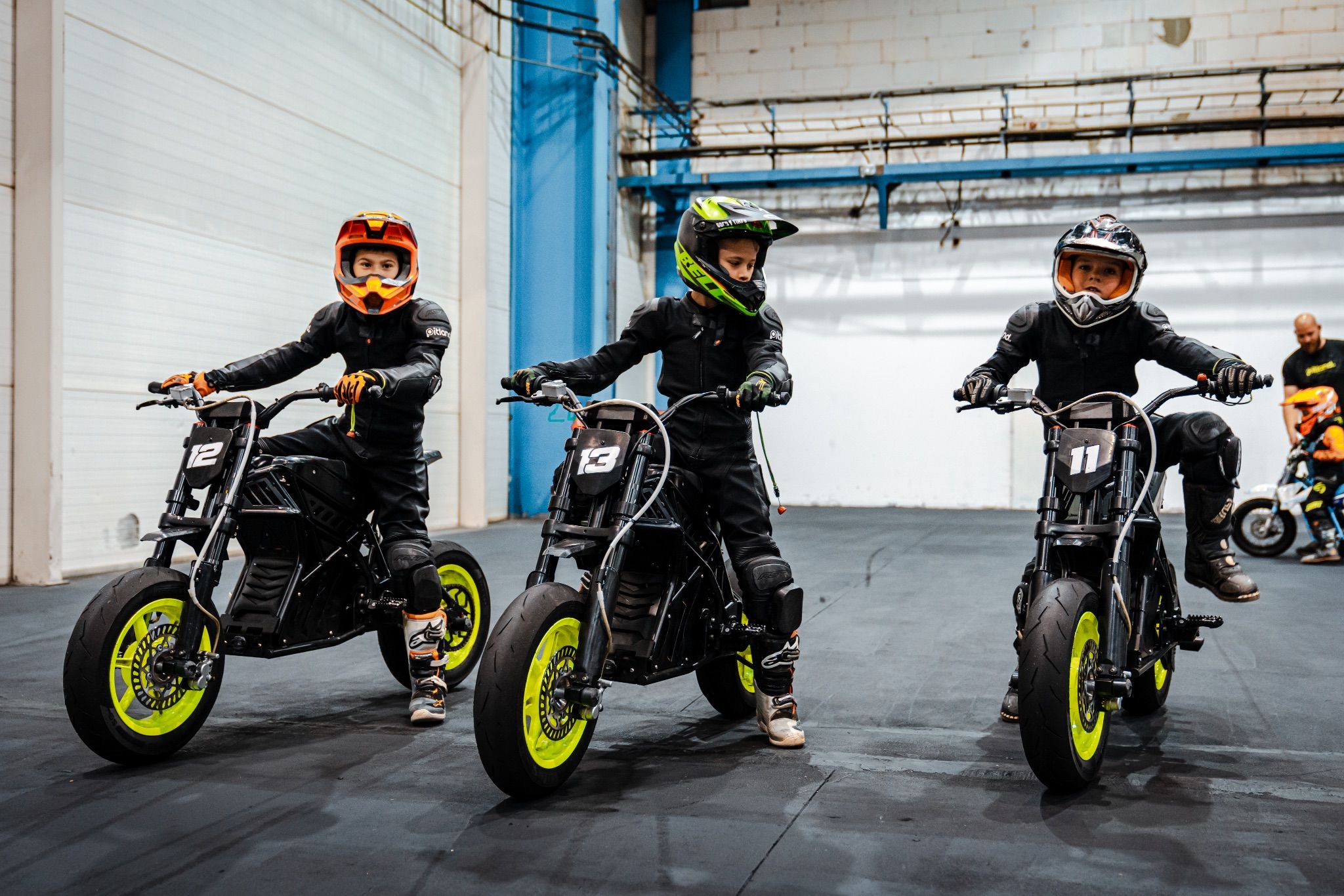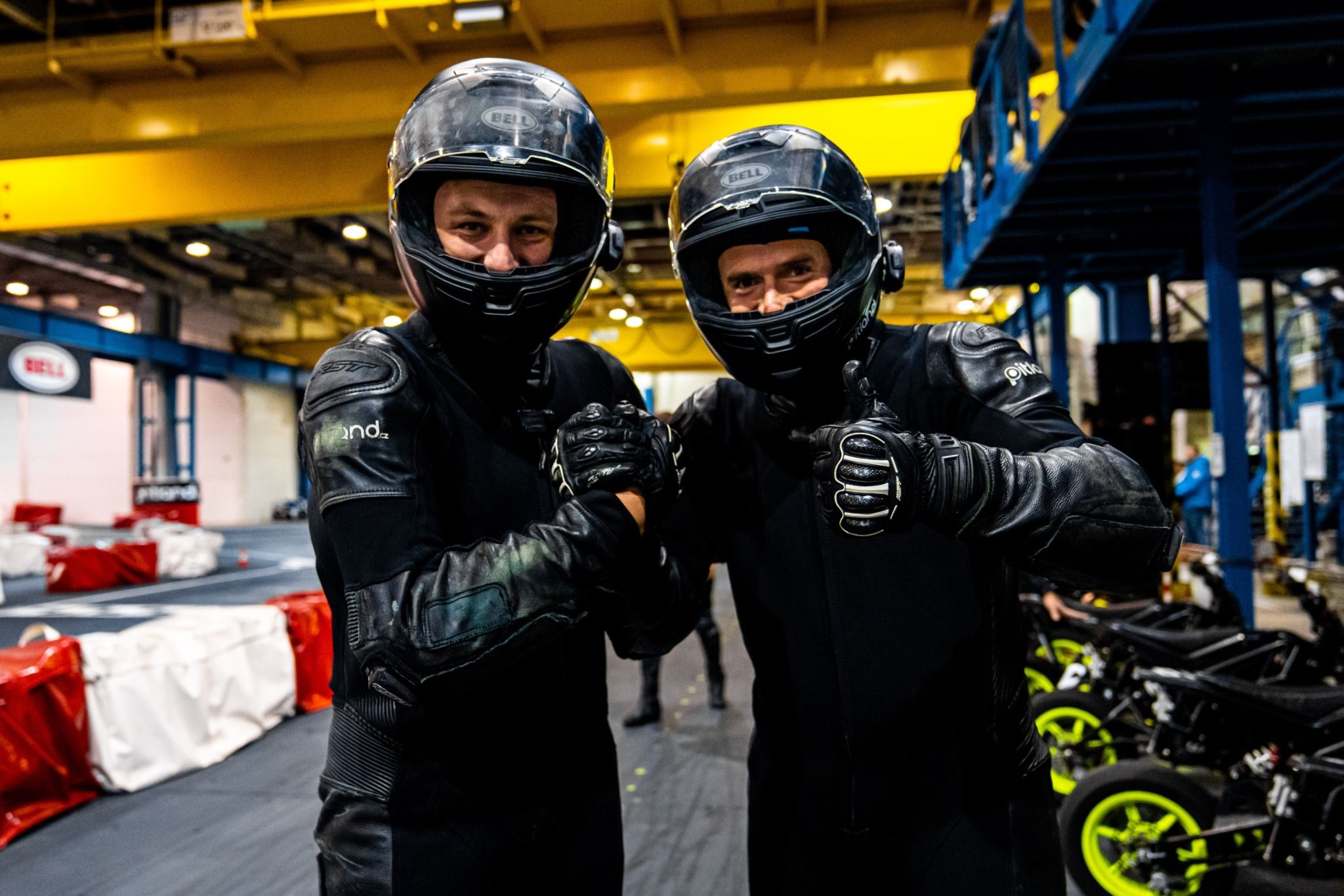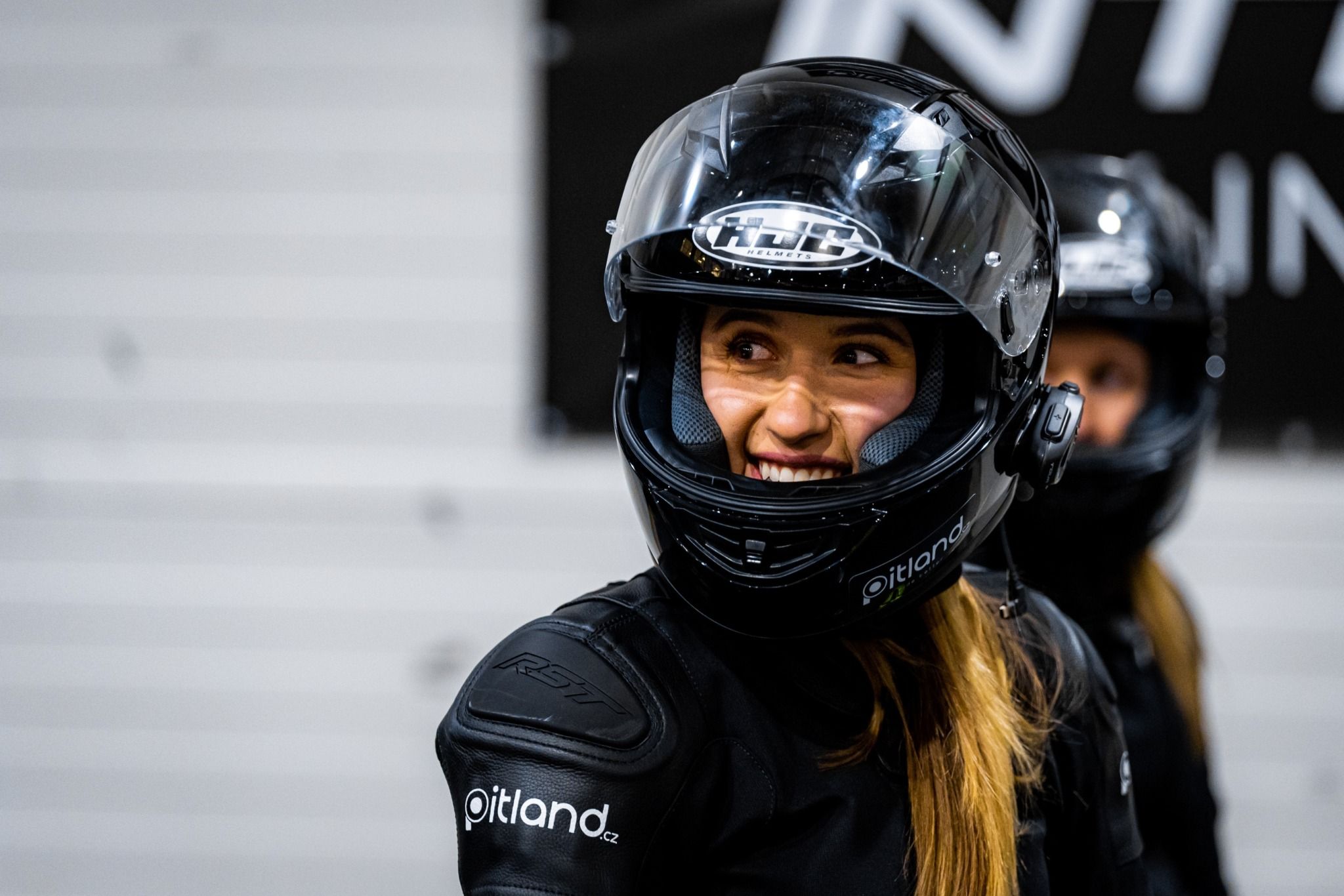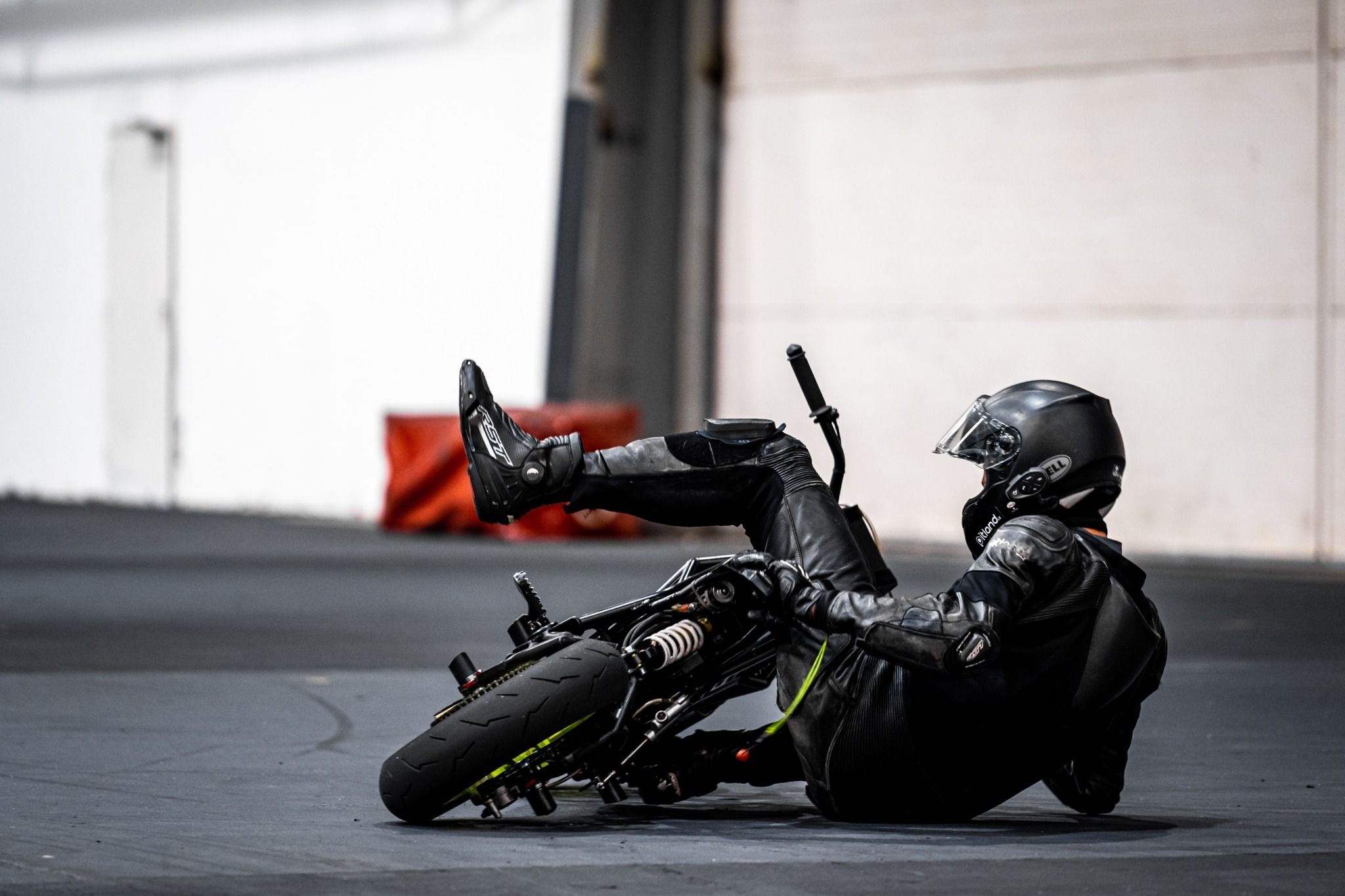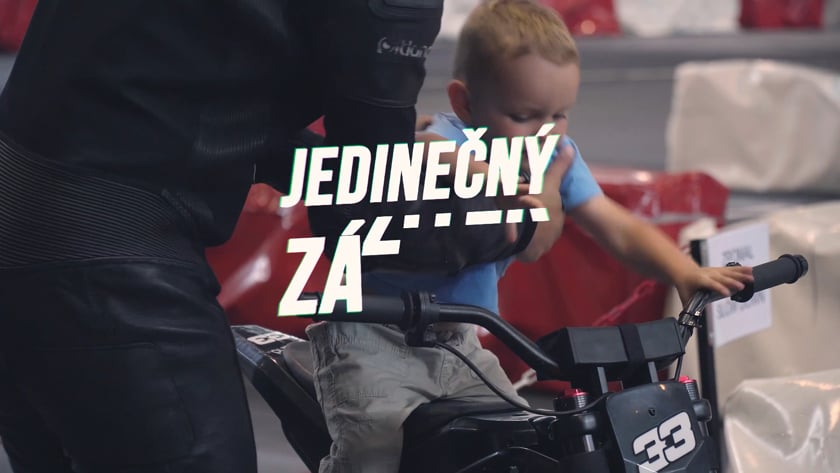 The experience has 2 main parts – circuit training and measured track heats.
We'll adapt the training to your abilities, and we'll focus on the following areas:
correct body and head posture, hand work
head position for a good turn view
sitting correctly on the motorcycle, position and leg work
riding on an oval, figure of eight, slalom etc.
On the track we'll show you the correct line, and we'll refine riding technique. What's more, after every heat, your times will be e-mailed to you. So who will be able to improve the most?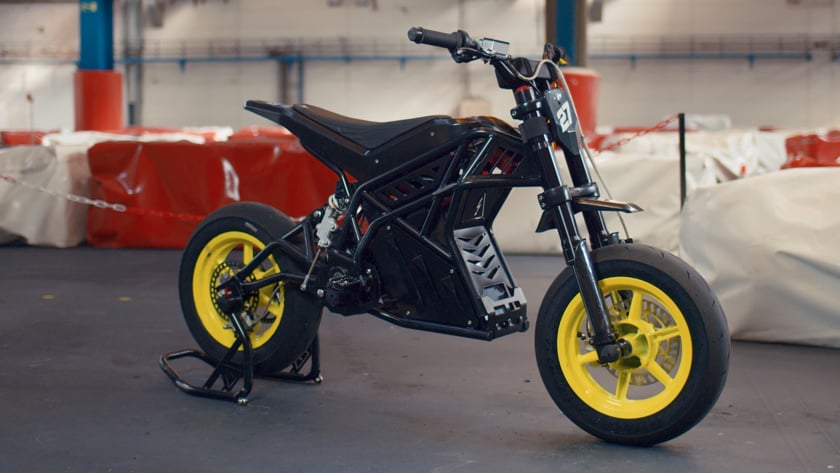 Briefing and other important information
the briefing is an integral component of every course. It comprises brief instructions, in which we explain to you how the ePit works, and how to treat it. It also includes rules which need to be observed to ensure a safe ride. You can play the briefing here at any time, and go back to it whenever you need to
you need a one-piece leather suit with plastic sliders, strong boots, an integral helmet and gloves to ride
you can loan a full set of equipment here according to the pricelist HERE
you need to arrive for your ride 30 minutes before the stated start time
you can only park at the marked places at the site